Premium UAE Meat Delivery
Award-winning producers only. 100% halal and traceable. La Carne is a family business, established in 2014. We care about your meat and we love our customers.
Make it sizzlin' hot with
Camp's Kitchen Hot Sauce
Pair our premium meats with premium hot sauces by Michael Camp! Using high quality fruits and peppers, these will literally light up your meals.
with La Carne Wholesale
Order a whole slab from our range of award-winning bestselling cuts and save 20%.
the best way to cook steak is..
with our Meat Thermometers!
La Carne is the exclusive Abu Dhabi retailer of MEATER thermometers by Traeger.
Help us raise 2500 dhs for Pinktober.
We're also running the ADCB Pink Run this Oct 21!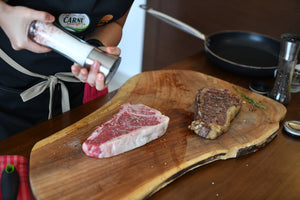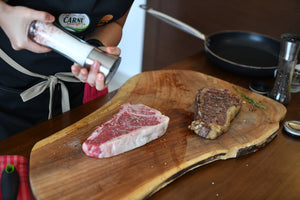 Learn how to Reverse Sear
Cook steak like a pro, without an outdoor grill!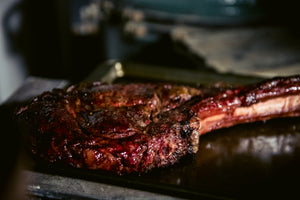 Quality and quantity checked, delivery across the UAE
Tingle the tastebuds with La Carne recipes
View all
100% filipino family owned
La Carne is proud to have opened in 2014 by an expat family who has lived in Abu Dhabi since 1997. Thank you for being here and we look forward to meating you! For more info about our philosophy, click here.
★★★★★

Quick service. Excellent products!

Sultan A.

Yas Island, Abu Dhabi
★★★★★

We bought 3.5kg of skirt steak for camping. It was great grilled. This is not the first time we have done this, nor will it be the last. Thank you La Carne team for fulfilling my late order!

Chris B.

Raha Beach, Abu Dhabi
★★★★★

It was our second order this month. Love the quality of the meat.

Vina M.

Al Zahiyah, Abu Dhabi
★★★★★

Very fresh and excellent flavor.

Ian C.

Al Hosn, Abu Dhabi